James Parry
Pen and Ink Drawings - Ancient Symbols
Pen and Ink Drawings - Crazy Critters
Pen and Ink Drawings - Fins and Feathers

All drawings measure about 8.5" x 11" and fit well into a matted frame for 8" x 10" photographs.
The drawings are shipped in a roll or in a re-inforced flat envelope.
All drawings cost $125.00 and the price includes taxes and mailing.
Free photo frame and delivery within the region of Hudson, Quebec
(request delivery in the comments box of the order form).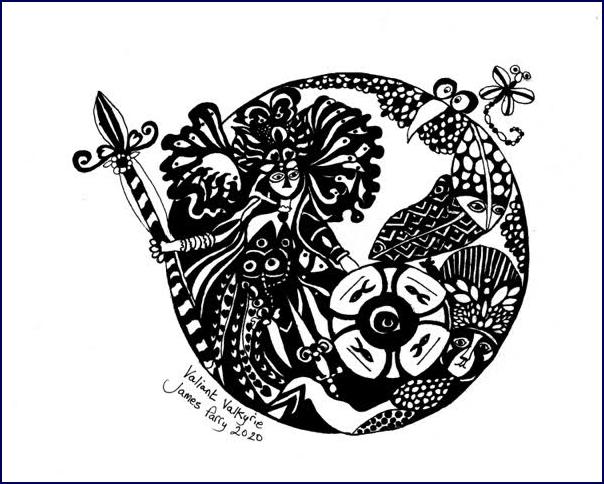 Valiant Valkyrie
---
Celtic Butterfly
---
Celtic Garden Gnome
---
Celtic Lady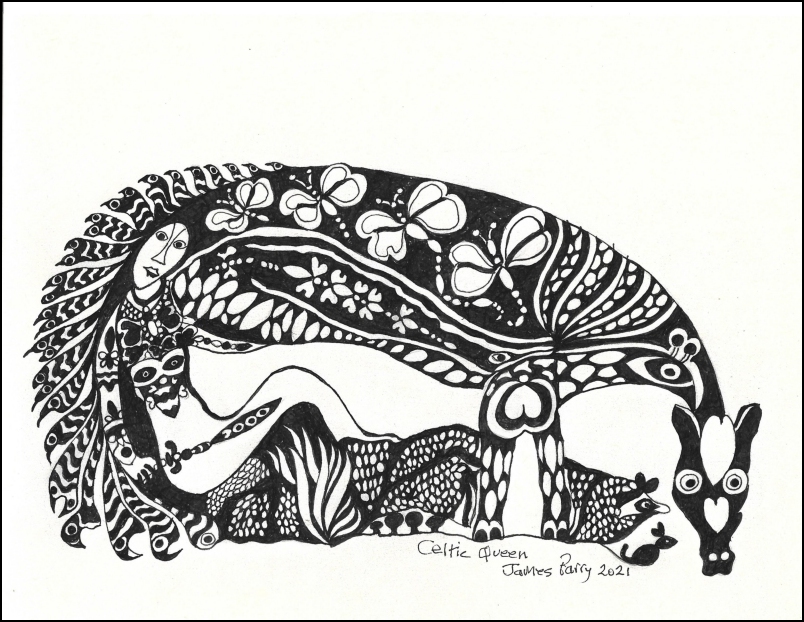 Celtic Queen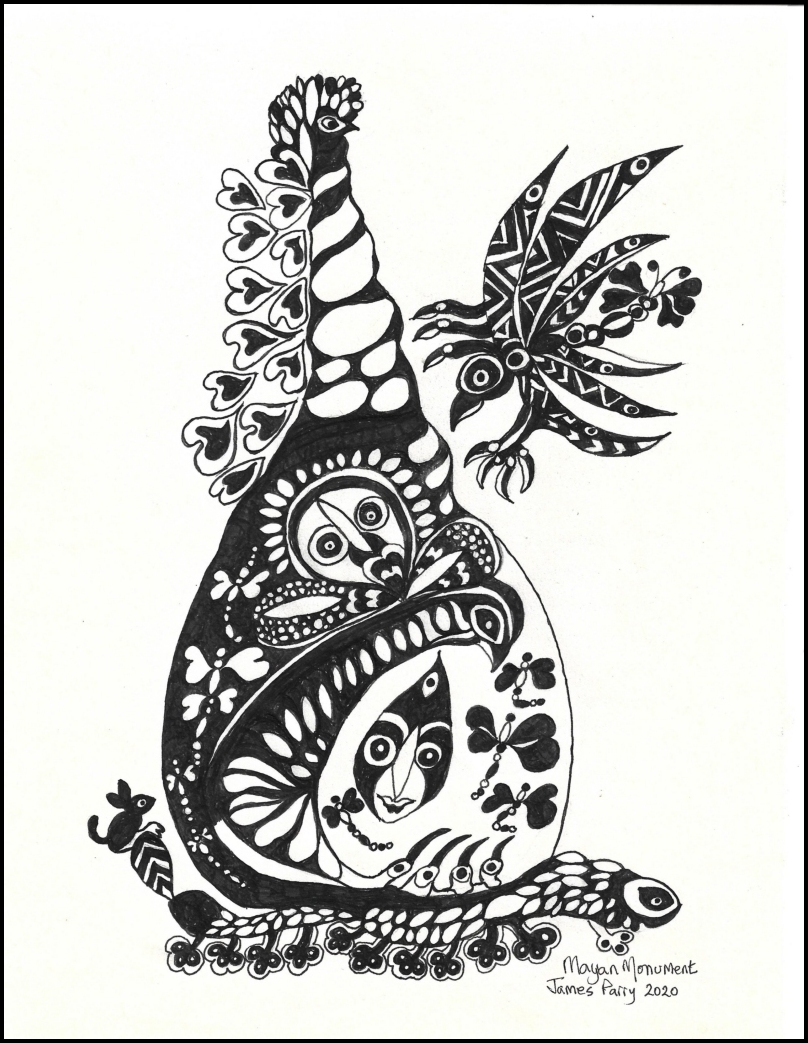 Mayan Monument