Charles Becker
Minitatures - Regalia
Minitatures - The Ark of the Covenant
Jewelry (coming shortly)
The Ark of the Covenant in One-Twelfth Scale
If you wish to putchase the miniature Ark of the Covenant in silver as shown or in solid gold, as specified in the bible, please email art@artshudson.org for pricing, certificates of authenticity and to arrange payment. Depending on the prices of gold and silver, the silver Ark will cost about $12,000.00 and the gold Ark $50,000.00.
Recently on Google, I stumbled upon the Ark of the Covenant when I typed in treasures of the world. I knew that this was to be my next project.
Before I lifted up a tool, I had some research to do ó everything including what a cubit is in centimetres. If you Google conversion tables, you can find all kinds of interesting facts. I now know one fathom is 1.83 metres.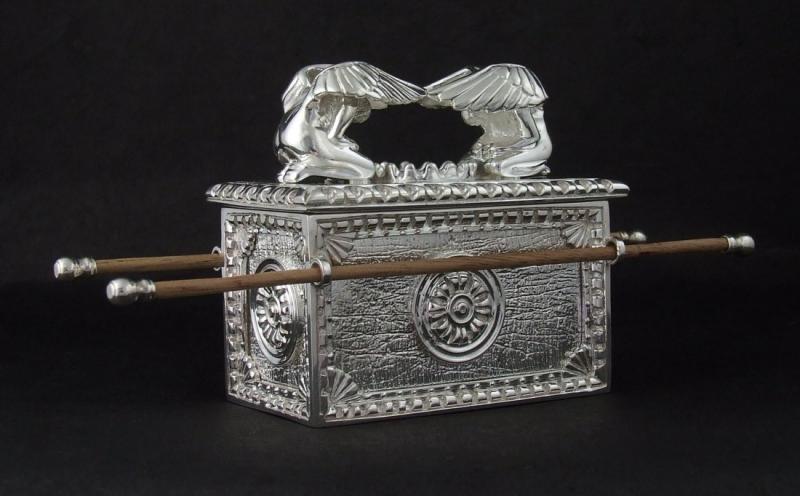 What symbols would have been engraved in the stone tablets to represent the ten laws given to mankind by the hand of God? Judaica is rife with symbolism, the letters of The Bible all have numeric values and the words themselves often represent other knowledge to those who know how to interpret them. Whoeverís hand cut the tablets would likely have used ten symbols to represent Godís Commandments.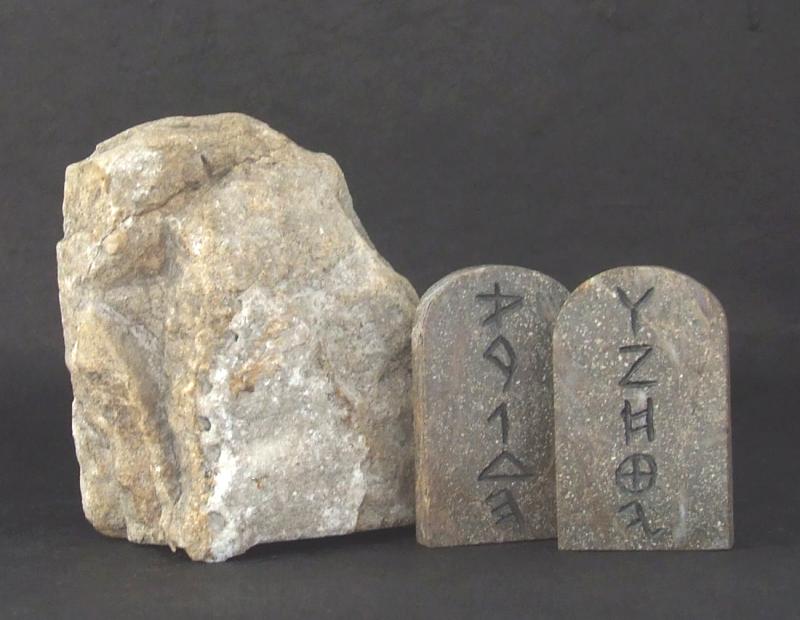 What type of stone would be found on Mount Sinai? The stone used for the tablets was most likely basalt. This volcanic rock comprises approximately ninety percent of the mountains in that part of the world. Moses, would have been no stranger to quarrying stone or engraving it with Godís words. My colleague, Edward, the Lapidary, knew how to cut and engrave the tablets to make them appear very old.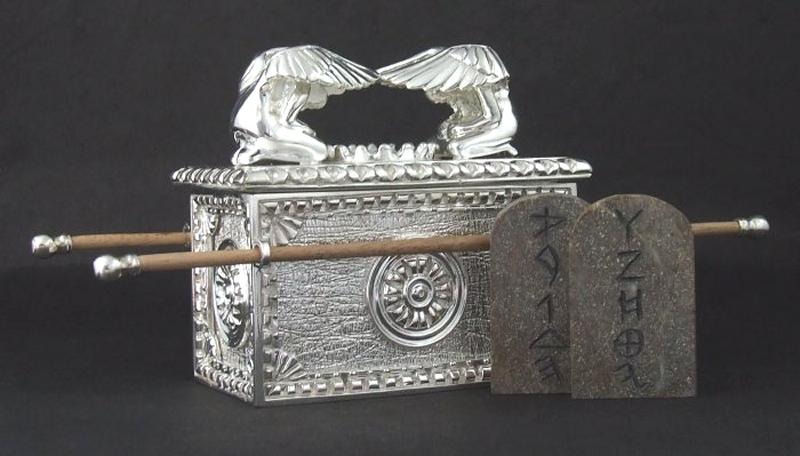 Once I had a plan, I took out a block of blue wax, that is a wax with sufficient plastic content to allow sculpting and engraving. Two weeks of work later, I had one cherub blocked out. Like the love of your life, it all begins when you see an angel.

According to the writers of The Bible, one of the materials in the Ark of the Covenant is shittim wood. I had never heard of it. Research would show the modern translation is the hard, close-grained acacia wood. While rare, it is available on eBay. My friend, Rodney, a talented woodsmith, sliced and turned the wood on his miniature lathe.
I began the work in silver because the material is affordable and works well. You can bend it, hammer it flat, draw it into wire or roll it into plate. The completed sterling silver Ark of the Covenant weighs approximately 239.35 grams. From tip to tip of the Ark's wooden carriers, it measures approximately 5 1/4" wide by approximately 2 1/2" high. The case alone, without the lid measures approximately 2 1/2" wide by approximately 1 3/8" high and weighs approximately 239.35 grams. The carriers are turned from shittim wood (now commonly known as acacia, a closegrained wood).

The Ark of the Covenant placed on the Bible open at Exodus
Additional Views: